Welcome to the Bent Mettle News Archive.
For 2011 we have switched to the Googlempire blog but saved a couple years worth of random updates and inane postings. If you're looking to waste lots of time on the internets, this is the place for you!
---
Winter workshop -- Posted by andy on Sunday, November 28 2010


Our crew of kidnapped Oompah Loompahs have been busy tearing down a donor mark II Jetta. A new shell awaits parts and the phoenix will rise from the ashes reborn yet again. The Jetta Part II coming in a couple months. The "Classic Jetta" will remain in tact available for rental or barter.

Corporate spies say the timeline of the the build really depends on how quickly before Matt finds a J-O-B since he'll be the guy fabricating most of the car. The talk around the water cooler is that the first Jetta probably only got built because he was bumming around and had nothing better to do. Will mortgage slave Matt have to get a job and have no free time to build the new car? Stay tuned to find out...
---
New England Forest Rally
-- Posted by andy on Tuesday, August 24 2010
It was hot in Maine. Saturday our left rear axle snapped and the wheel fell off and flew away into the forest. 30 sec into the video we are jumping with three wheels. Awesome video by Chris Meegan.
---
STPR 2010
-- Posted by matt on Tuesday, June 15 2010
Following 2 frustrating events earlier in the spring, the Bent Mettle Team was ready to mix it up with other 2WD competitors. Returning to lovely Wellsboro, PA for the first time since 2005 after troubleshooting the electronic issues, the team felt confident that the event would be a quick romp to the podium.

The lure of competition, primarily from Chris Greenhouse in the mighty Green Neon (Greon?) and Chris Duplessis in his Golf drew us east to the Keystone state.

After setting up camp at the Fairgrounds, we set about trying to locate someone to crew for us and drive the van to the Germania service on Saturday. The struggle to find reliable, consistent service help continues - this weekend Oscar would volunteer to pilot the Vambulance.

The transits around town left us feeling good- the car sounded good, the alignment was good, and the doors even opened and closed a bit better after some attention over the break between events. That good feeling faded quickly, however, after the first 1/4 mile into the first stage, when the engine began running very rough. Car after car passed the barely mobile Jetta on stage- we eventually were the last car, and limped the car through the stage.

We elected to withdraw and return to service to try to salvage the 2nd regional event for the weekend. After hours of troubleshooting, a low voltage condition on one of the supply wires to the ECU was discovered. We re-wired to pick up a more reliable 12 volt supply and crossed our fingers our re-entry into competitive stages on Saturday morning would go better.

With the sort of disbelief only Han Solo in Empire Strikes Back could understand, the Jetta once again started missing after warmed up to operating temperature. We again pulled out of competition, but luckily this time, the first two stages of Saturday were part of the first regional, leaving us time to attempt to fix the problem for Saturday's coefficient 3 event.

Back to the electronics, this time replacing the "new" crank position sensor with the old one removed after it proved unreliable at low engine speeds at 100AW, knowing that as long as we kept the engine running, we could at least run competitively on stage.

What a difference! We ran neck and neck with Greenhouse, until his roll, but were consistently down 4~6 seconds per mile against Duplessis.

Our times were good enough to net us a 2nd place in class, even with the substantial time incurred to clear a stage blockage when Sullivan Van Way rolled his Subaru Baja immediately in front of us. Unfortunately, not only did we lose time, but a good number of other G2 competitors did also. Such is rally, and the nature of Force Majeure.

With a short turnaround before the first Max Attack! event of our season, we hope to fix the buggy sensor issue once and for all, as well as trim away at the gap between us and the other front runners who have already entered the event in New England.

Stay Tuned!

---
First Rally -- Posted by andy on Thursday, March 4 2010
We started our rally careers very early.


This was the first and last time Matt let me drive.
---
Short Sno*Drift and 100 Acre Wood wrap up -- Posted by andy on Tuesday, March 2 2010
Sno*drift was a super slick hockey rink. There was lots of pushing out of the snow banks for me and 3 or 4 flat tires to change from ramming the drifts but we finished both days. Damage report included a broken spindle and a steering rack that arched like a rainbow.

100AW was fast and furious as always. There was a large G2 field and lots of VWs. That's always nice when we need to borrow parts. Thanks to Gary Wiggin for the fuel pump.

Our dad Barney and brother Marc crewed for us and helped Matt keep the old beat up pos car going. The dust became a factor later in the night and slowed us down a bit. We ran fast on Friday and went to bed with a second place to Gary and Kim Demotte.

Not being able to get the stalled VW restarted lost us 3 minutes on Saturday on a hairpin turn.



The good side of this was that we ended up closely following the Huebbe brothers bug. They really ripped it up nicely.



After the last service we taped up some loose wires and changed the ECU board and the car ran better than it had all weekend. Matt drove the last two stages hard and we surprisingly jumped from 9th up to 4th for the night.

We were again surprised when due to a scoring error we ended up with a first on Friday. We also won a $100 gift certificate from Hawk brakes. Thanks to all the great volunteer workers and the increasing G2 competition that made this one of the best 100 Acre Woods ever!
---
2009 Recap -- Posted by matt on Sunday, January 17 2010
2 weeks out from Sno*Drift 2010 and we've left both of our fans who stumble onto the website in the lurch news wise.

NEFR was a mild disaster. I'd apparently dropped a bolt into the transmission housing while putting it back into the car and it beat a hole in the bellhousing. We poured an untold amount of fluid into the thing over the weekend, until we finally (thankfully?) rolled the car, smashing the roof in on some rocks.

The upside to the trip is finding that the van had mostly been restored to it's previous glory, if not better, with the transmission repair. AND having a decent garage to work out of was looking promising.

August-
I'd managed to get the car stuck back together enough to compete with the help of some of my mountain biking friends. It was actually looking to be in pretty good shape, even with a mismatch of panel colors.

Kim Demotte rode shotgun, and my youngest brother Marc and my dad crewed. Despite breaking an axle on the first super special stage, and needing to again replace axles on the overnight, and finding a broken rear rotor, then a loose rear stub axle in parc expose, we managed to slog towards a 5th place finish in MaxAttack.

The NOS Hankooks I'd purchased for the event were totally awful and ruined by the end of the weekend. $600 of tires gone in about 30 hours.

The takeaway from Ojibwe was that I seemed to be letter the car go deeper or something. At times, everything was just faster than it used to be, although we were still not too close to the front runners.

For LSPR, Andrew managed to make it out for some co-driving. The first stage was a bit rough as I'm pretty challenged by super specials due to the lack of obvious visual clues, and he hadn't co-driven in the car since the motor was swapped.

We'd apparently picked up the pace quickly, though, and by the first running of Passmore, we were the 2nd fastest regional car through the long stage. A lapse in concentration on the next stage would find me driving up into the woods, and taking us out of contention for the evening.

With a serious thrash (and help from all sorts of folks) on the car in a parking lot, we managed to get it together enough to appear at Parc Expose Saturday morning, ready to compete. We pulled a 3rd in class the second day, narrowly edging out Greenhouse, who had some issues with a flat, and ending up in awe of Silas Himes.

LSPR seems to be the event where we go, work hard, and get smoked by guys who run 1 event every 5 years.

The upshot is that we were damn fast overall when the car was ok.


SnoDrift Prep-
somehow, after sitting for a month, a loose wire on a relay smoked the ECU in the car. Both of those issues are fixed, and mostly straight front end parts, including a newer hood and light pod, are slowly being prepped for the car.

I have today, and next weekend to wrap things up. I need to pick up the pace a little bit over the course of the coming week, but I think I'm in the ballpark...

---
Runup to New England -- Posted by matt on Saturday, July 4 2009
Ahhhh, moose country. The last time the team journeyed to Maine was all the way back in 2006. The 2006 season was a breakout year in many ways, but also plagued with suspension issues.

With those problems cleared up, and the new engine installed, we're heading back east, spurred on by the Genius Discount Entry fee of a mere $400, and the lure of the MaxAttack! Big Check.

Dave Shindle is sitting right seat on this one; Dave has plenty of co-driving experience and should be able to copy with the Mighty Power of the Jetta.

So far, the majority of prep work has gone into fixing the Van. The run down is substantial : New Transmission, new tires, oil change, new tranmission coolder, new master cylinder, new front right caliper, new rear shoes, new rear drums, new wheel cylinder, scrubbed down the interior, new fuel heater assembly, new glow plugs. The end result is a service rig that starts everytime and doesn't spew transmission fluid and oil behind it like an overpriced mosquito fogger.

The car is getting the gearbox rebuilt. Not many other parituclar upgrades are planned- the car ran well at SnoDrift, aside from the bearbox and halfshaft issues.

I'm also attempting to get in-car video and audio set back up again. I'm not quite in the zone on that yet as I'm camped here, typing.

---
Sno*Drift 2009 -- Posted by matt on Sunday, February 8 2009
I made it back to Atlanta, MI this year to compete in the Sno*Drift rally. It's been a couple of years since I've been there with a car and it continues to be a challenging event.

The runup to the rally was, to be blunt, completely miserable. I've been fighting some mechanical problems in the service vehicle for a while and spent twice as much time on it as the rally car.

The rally car needed some additional work following the roll at West Virginia, and an all around buttoning up.

I eventually drug it into a warehouse at work and turned some friends from work loose on giving it a once over. The test drive revealed a horrible pulling tendancy, and when it came time to load it up on the trailer, the van, again, wouldn't start.

I borrowed a truck, got the car loaded up, and headed up to Atlanta. Tech was a bit of a trial as we found a loose wheel, and some burned out lights that had been intermittent.

Friday morning, Ben and I headed for shakedown followed by our service person, Robert Conens. The evil little Jetta was darting all over the road, giving me a bit of a "what in the hell is wrong with this thing" sick to my stomach feel. When I looked down at the gas gauge in the car, it was in the red, further adding to the sickening feeling I just wasn't really ready to put 100% into this effort.

We fueled up with some gas I had in the service truck and headed off to the practice stage after hastily adjusting the new belts in the car. Once both wheels were spinning, the car handling improved somewhat, giving me a boost of confidence that the weekend may not end up a total disaster.

We headed back through a 2nd pass, and near the end, I looped it into a snowbank, getting stuck, and apparently breaking a halfshaft. I should have realized there was a problem when the remaining driveshaft seemed to have no traction- the car is supposed to have a limited slip that will provide some power, even with a broken shaft.

After the long flat tow back to Lewiston, we set to work on swapping the shaft. This is about a 30 minute job. Really. Except when working outside on the street in the dead of winter.

After about 2 hours and rotating through nearly everyone who walked by, the skidplate had come off, and we had to pound some mystery spline tool into a couple of the bolt heads that had stripped out.

Amazingly, the group effort was able to get it back together after I decided frostbite was imminent and ran into the house. I'd been working under the car without gloves to get the CV bolts started. Seriously miserable.

We arrived at Parc Expose, me still damp in my driver's suit from working under the car, and proceeded to stand around for hours wishing we were someplace else, anyplace else warmer.

The pace on the first few stages was plodding. We would stop to try to yank out a few people as time seemed to no longer matter, and we'd already fallen into survival mode. Miraculously, the others in class fell victim to the slick surfaces and with the exception of Paul Koll, the evental class winner, the others lost more time than our measured pace put on the clock, leaving us in 2nd place in class.

Following a heaping bowl of Gumbo, I drug Ben back outside to check the alignment on the car, thinking there had to be a problem causing the darty crappy where's the car going feeling. After a few adjustments it was somewhat better, but still pretty bad.

Morning came early Saturday, and we loaded up the service truck and trailer to head to Atlanta for day 2.

Stage 1, Hungry 5, went surprisingly well, with us putting up a time within 4 or 5 seconds of Paul Koll. Stage 2 also felt pretty good, but we'd gotten a bit creative, spinning a complete 360 at speed, and near the end of the stage, a more reserved 270 degree spin, requiring more recovery time.

I backed off slightly, although at this time, we were definitely more in the groove and having far, far more fun than the previous day, and made it through stage 3 only overshooting one corner massively, and spinning through a recovery attempt.

The car seemed to be fine, and although completely unmanageable on transits, was reasonable to drive on stage. A cursory glance at everything during the service looked fine, and off we went to the super special, the halfway point of the day.

Here we sat for likely an hour as they got the stage prepped to use. I took a nap, then another nap, and finally we were paraded through the stage twice.

Once on stage, things were going pretty well until we heard a loud pop, and the car stopped going forward when I pushed the loud pedal. I'd broken another driveshaft.

I threw a temper tantrum, got the car drug back up to the service area and waited for Robert to come with the trailer and drag us all back to the house.

A seriously dejected feeling after starting to put up good times at an event that always seems to kick my ass. Just miserable and awful. Adding insult to injury, it appeared the the halfshaft had essentially fallen out, the newly installed bolts needing to be retorqued after the initial installation. We'd forgotten about this in our haste and lack of time between the first day and the 2nd.

After getting back home, I jacked up the car and tested the diff to reveal the clutch pack is essentially totally shot from having been driving one legged too many times.

Time for more repairs....
---
Bent Mettle does PRI -- Posted by matt on Sunday, December 14, 2008
I went to PRI and all I got was this lousy T-shirt...

<insert T-shirt picture here>

Co-worker Steve Brock and myself wandered the Halls of Justice for a few hours on Wednesday evening to warm ourselves up for the show Thursday afternoon.

After completing our paying work across town, we headed over to the convention center, intent on collecting enough stickers to completely cover a small island nation.

Lots of software products, and a handful of racing simulators. Either that market is growing, or people think it is, and the barriers to entry are low low low.

Later in the evening, we met up with Rally Folk for din din, Portland's Paul Eklund, NRS East Anders and Amy, and the WASHPA crew of Darlene and Jim. Steve and I invited our pals from Kentucky Trailer along, Tom and Rick.

It's interesting to see how off the wall rally stories sound to newbies; Tom and Rick may now be snared in, so we'll see if they appear at any local events this coming season.

We wandered a few doors down from the Steak joint into Howl at the Moon- a dueling piano bar also known as "The Monkeycock". Amy quickly chatted up a handful of 7 females in the bar and proceeded to lead some semi-scandelous piano dancing. Before anyone could be arrested, we ducked out knowing the 5AM wakeup call for the flight home would be rough at best.

An action packed evening with almost zero photography. Use your imagination...
---
ABF install... -- Posted by matt on Saturday, July 5 2008
After what seems like an erternity, the ABF I bought from an Ebay vendor in January is in the car.

Several false starts with the wiring later, I'm running an ECU from a 93 which bypasses all the immobiliser stuff the 95 had stock.

The first drive relvealed, yes, it was mean, but had a handling problem. Today I found the magic 3 loose bolts on the lower ball joint and that issue is now taken care of.

I'm going to be more actively recruiting crew help, hopefully. Aftermoving from Iowa, maintaining the car without the help of Marc andAndrew has been a real challenge.

We're tentatively entered Rally West Virginia with Karen Wagner co-driving. Karen has a few more events of experience since our last pairing, so the event should run fairly smoothly.

Rally West Virginia the second stop of the Max Attack! series this year. We'll definitely be entering that, with the hope of taking home a little cash.


---
100 AW Wood -- Posted by matt on Sunday, March 16 2008
After skipping SnoDrift, 100 Acrew Wood in Salem, MO was a must attend. Regular co-driver Andrew Bushore was stuck in Iowa with a scheduling conflict. G2 competitors Dave Parps and Brian Dondlinger (and friends) stepped in to provide co-driving and crew support.

The weather in Salem and the surrounding area was, to be polite, icky. Freezing rain and sleet had left the entire area blanketed in some form blech.

Day 1 was a bit of a slow start, and after night fell, the stages got tricky again. Overcompensation for the first event on snow and ice since SnoDrift 06 left us lagging 3rd in clas after staying competitive with eventual 2nd place winner Chris Greenhouse for the first two stages.

Day 2 seemed to start much better, again staying competitive with Greenhouse and new hardcharger Roman Pakos in an SVT Focus. And then night fell, again, with us falling off the pace something fierce. Greenhouse suffered some type of engine malady and retired early, ending an interesting back and forth battle disappointingly prematurely.

There were a handful of excitement moments on stage, and a good catch by the crew in discovering that 2 out of the 4 front subframe bolts had managed to fall out by the 2nd day. It's more likely these were beaten loose at LSPR, but the curious precense of one of the bolts sitting on the control arm did create some head scratching around the camp.

Both days saw Chris Duplessis win handidly, in what he claims will he his last G2 regional event entry for a while.

While the dual 3rd place in class finishes were respectable, the weekend also saw the passing of long time team mascot and overall good dog Camile after a short, severe battle with cancer. The loss cast a contemplative, somber mood on the long tow home.

This was the debut of the self funding 2WD Regional Prize fund, which is now in full swing for the Olympus rally coming up in Pomeroy, WA.

The Bent Mettle team is currently gearing up for a full onslaught of Brotherly mayhem later in the season, with a newly acquired 2.0 liter 16 Valve engine waiting to go into the car. We're actively seeking new crew members to join in the fun. If interested, email us by clicking on the Bent Mettle Logo in the upper left hand corner of the webpage...


---
Short LSPR wrapup -- Posted by matt on Saturday, November 3 2007

I won rum and cherries.

---
Vambulance tries on Halloween costume -- Posted by andy on Monday, October 8 2007
A spooky decapitated Venutian head now pilots the vambulance.




BOO! It's much scarier at night.


---
on-going feud continues and no one cares -- Posted by andy on Monday, October 1 2007
Thankfully nobody reads this crap but this guy, our biggest (and only) fan.


---
Booo YA! -- Posted by matt on Sunday, September 30 2007
From: andy
Subject: Re: magic energy boost
Date: September 30, 2007 7:59:07 PM GMT-04:00
To: matt

oh you motherfucking walking dictionary. if i were smarter i might have a comeback. instead i'll just sit on my ass and absorb it.

On Sep 30, 2007, at 4:19 PM, Matt Bushore wrote:

I see you 2 1980s hairstyle ho's and raise you the A-Team.
---
Definitions: -- Posted by matt on Sunday, September 30 2007
Interteam - message is between two or more different teams.
Intrateam - a message within one team.
A Team


---
Interteam message interception -- Posted by andy on Sunday, September 30 2007
The following message from Matt to Andy has been intercepted:

"I am going to need some kind of magical energy boost to make it to this rally. which normally is code for taking meth."

The messages validity is currently under investigation by the proper authorities.


---
Almost.......there...... -- Posted by matt on Wednesday, August 8 2007
Car rolled back into the garage tonight. Not without a major fight mind you, but isn't going to get rained on for a while.

The engine and tranny are back in, save for a few bolts. Note to self: make sure the right rear engine mount is facing forward before dropping the engine on it.

I guess the kayak has to live outside until the car is ready to drive.

Still thinking about Ojibwe......

---
Gearbox is coming home... -- Posted by matt on Saturday, July 28 2007
In a rare display of non-DIYness, I sent the gearbox and R&P to Brian Prince of VWVortex/Brokevw.com fame.For a paltry sum, he's stripped the unit down, installed the new final drive, and sent it back. All the while catering to my OCD tendancies and providing copious feedback on what he'd found on the teardown, and what would be replaced.

Visit the site and drop him a note if you need some 020 lovin'. Of course, We still are your first best source for Hoer final drives here in the US, as well!

Not to be outdone, the tranny is out of the van to get some new O-rings and stem the red tide that has been flowing from below. So far, things look pretty good, and it's by far the easiest thing I've done on the van to date.

---
June recap -- Posted by matt on Wednesday, July 4 2007
June came and went with little to tell other than Miles Bothee stopping over to borrow a few things for STPR.

The engine and most of the front end are out/off the car for major overhauls. The rebuild process was slowed significantly by a sheared bolt in the front subframe mount.

After buying a lathe on Ebay and laying wasted to the chassis with the plasma cutter, I've turned a new sleeve and welded it to the chassis. The new subframe mount was closed up by a swanky steel plate welded to the access hole I had to cut to weld the sleeve in.

I'm hoping to have the car back on 4 wheels and rolling around by the end of the holiday weekend, but I need to install a new steering rack as it looks like our old one is missing a big chunk out of it.

We're shooting for Ojibwe.
---
May Team News -- Posted by matt on Sunday, May 20 2007
Astute Bent Mettle fans have no doubt noticed April was a pretty quiet month for the team, at least rally wise. I've been on the road for work 3 weeks out of the month for the past few months, but I'm back for a while now.

I pulled the front clip off the car and hopefully will have the engine and transmission out sometime today.

The Jetta is reasonably sturdy, but I'm having trouble holding an alignment up front, and I think part of the reason is some impact damage to the subframe mounts.

There have also been some rule changes regarding the tow hook and how the driving lights can be wired. I hope to make modification to both of those as well.

No STPR for us this year.

June 19 is a Canadian Rally event in Ontario. I have $3Can to get rid of, which is enough to get me over the bridge at Pt Huron.

Andrew has been pretty busy on the weekends at the "new" Iowa Speedway. I am going to crack the whip on him to get some new website styling going on of these days.
---
100 AW wood pic -- Posted by matt on Wednesday, March 7 2007
One of my more favorite pictures from the last rally.Sweeping right hander entering into an acute left. I overcooked the rotation out of the right hander to get the car loose to pop through the right.Seems to have worked out well.http://s167.photobucket.com/albums/u158/CStryker86/2007_100AW/?action=view&current=100AW2007_063.jpg
---
2006 G2 Regional Champions
-- Posted by matt on Thursday, March 1 2007
February brings relatively warm weather to the hills of Salem, Missouri and the end of the month is closed with 2 days of rallying through the local woods.

This was the 3rd journey for the BentMettle crew to Salem to battle for the Regional Rally Cup. Last years attempt ended with some disappointment as problems with the rear suspension hampered stage times.

With a week to go before the event, the rear suspension issues were finally cleared up with a little help from John Cirisan, a hammer, and 3 feet of 1 3/4" steel tubing. I also replaced some brake lines that were damaged at LSPR and put on new Hankook rally tires.

I left Tuesday after work, with a stopover in Ft Knox, Kentucky for work to inspect some M1A1 tanks.

Arriving mid afternoon on Thursday, I set about cleaning up the van and the rally car. I still had a couple of tires to mount and the van looked pretty neglected after sitting idle for nearly 4 months.

Andrew arrived shortly before dusk with Brother Marc, who we'd once again suckered into crewing for us. Marc just turned 29 last month. You'd think he'd know by now what he was getting into.

After breezing through tech, we returned to The Ranch for a little car workie workie action. Marc and I swapped the starter out and changed the driver's side driveshaft. We also re-bled the brakes, which had become cantankerous after sitting since LSPR in some state of neglect.

Andrew took a break from his note review process and scored a Casey's large Taco Pizza for us to devour. Mmmmm. pizza.

The big new team goal is simply sleep. Racing is far more enjoyable on adequate sleep. I think the car was buttoned up and I was in bed before 11 or midnight. My bedtime (no joke) is on the movement plan. This prevents absent minded parking lot drinking which really hurts us the following days.

Parc Expose at Wal Mart on Friday was well, it was a Wal Mart parking lot. We buttoned up some Audio Visual things and ate Wal Mart boneless wings and potato slices.

I honestly don't remember much of the first stage. I think it probably felt a bit slow- many of the stages are uphill and were wet enough that the engines really had to work to get things moving. The roads are generally fast and flowing, though, so once a person is up on the step, if you don't lift, things can keep moving along pretty good.

By the first service, we were up about 30 seconds on Brian/Dave and Paul/Wap. We caught Paul towards the end of the one of the later stages- he had a flat tire, and we later found out, a very bent rear axle. We'd tagged the rear end into a bank on the same stage, maybe the same spot- it was marbly and wierd. Which reminds me, I have an extra A2 beam out somewhere he should come and get.

After the service, Brian and Dave turned up the wick to try to make some time on the now infamously mighty Jetta. Their efforts were rewarded with a 3 second gain on us. The next stage, however, we apparently bested them again and took back their hard earned 3 seconds.

Not a bad start to the season. First in Class and a top 10 overall in the regional event.

Day 2 saw some rain and generally wetter roads. Brian came out quick and put some a great time against ours on the first stage. The 2nd stage, I blew a corner and fell into a largish mud bog. After several seconds of rocking back and forth, I decided to see if I could just claw forward out of the muck. Eventually that worked, but it appeared we'd dropped about 30 seconds.

As the day wore on, it became apparent that the extra mud was slowing us down relative to the various WRXs we'd been started ahead of and we'd start to see them towards the end of the longer stages.

Still, only a fool would give up road position if there's no safety issues, especially as fast as ruts form and the effects they have on lower powered cars.

After 3 or 4 stages (I have a great memory) we pulled into the first service at the Viburnum high school. After having some snacks and cleaning up the car a bit, we learned that Brian and Dave had some problems and were effectively far behind us timewise.

As long as we stayed on the road and finished, we were virtually assured a class win in the regional championships. Andy and I decided to take a more conservative tack to the remaining stages but try to stay about 70-80% to maintain in-class position. Our overall placing was also virtually locked in by that point to- the gaps between the top 10 cars and the rest of the field can be fairly significant.

Still, we were worried about Paul and Miles making up time on us in class, so we clicked along and monitored our postion and time as carefully as we could.

The last stage was very foggy and we struggled to maintain what I considered to be a reasonable but conservative pace. Soon after the stage start, our skidplate began dragging on the ground creating a horrendous noise as we finished the stage and transitted back to town.

I'm not sure we could have beat Brian or Paul if they hadn't had problems, but being able to drive the car onto the trailer with 2 class wins is a pretty nice feeling.

No one talks about how great it feels to take a nice hot shower before going to bed nice, warm and clean because it seems too mundane. That was our event- fairly mundane, but mostly clean and very satisfying.

Many thanks to the other G2 competitors- Paul, Matt, Brian, Dave, Matt and Jimmy for putting up many beers into the winners pot, the volunteers who endured what was truly icky weather Saturday, Brother Marc for his ace service skillz, and all the folks with their congratulations and generous encouragement throughout the weekend.

Next event most likely will be STPR in June. There's a 4.81 in the kitchen and a 2L 16valve in the basement that I hope to have transplanted into the mighty Jetta before then. Stay tuned.

---
Somewhere deep in Indiana........ -- Posted by matt on Thursday, February 22 2007
Deep in darkest Indiana, The Vambulance awaits the end of an exciting episode of JAG before we're back on the road again.

No major trip drama yet aside from my cell phone ceasing to function at all and Andrew's new helmet being delayed. The helmet debacle has slipped our schedule by about 4 hours. I still need to get 2 tires mounted, clean up the interior of the car, and bleed the rear brakes again.

Now to see if there is WiFi anywhere in Salem.......



---
100 AW To Do list / Prep -- Posted by matt on Sunday, February 11 2007

Early entry deadline is just around the corner and the car is still pretty wanged up from LSPR.

Majorly neglected due to my knee surgery and the cold weather, I've become inspired recently.

Driver door bar - install
Co-driver dor bar- install
Replace in-car brake hardline
Replace right rear brake line
replace rear bleeders
Fix rear suspension- make sleeves to keep the coilovers in place.

I'm sure I am forgetting a few things.

As of right now, the rear parts are all off and I have most of the co-driver side door bar re-install completed.

The van is still in pretty decent shape from LSPR and using it to roll to IKEA.

---
"Race" ring and pinions for 020 available again! -- Posted by matt on Saturday, February 3 2007
There are a limited number of ring and pinion sets for the VW 020 transaxle available again. These are the "good" Hoer / VWMS units imported by Autotech into the US.

These have been pretty difficult to locate for the last 2 years, so I wouldn't wait too much if you've been thinking about one.

$850 + shipping, depending on availability.

Contact sales@bentmettle.com

---
2007 ! -- Posted by matt on Friday, November 17 2006
Rally season is over for Bent Mettle Racing.
Andrew is busy with knitting hats for Christmas gifts and I am preparing for an ACL reconstruction surgery.
What is in store for 2007?
Good question.
I can't help but think I shouldn't be racing until I could be useful to another team in an emergency situation. On stage, the car behind you is your first responder. I'd hate to be unable to assist someone because I'm wearing a brace or have a limited range of motion.
Given that, I'm likely sitting out Sno*Drift in January and will be looking to rent the car out.
100AW in February is also up in the air; it was the Regional Championships last year and I imagine we'd have an invite down to that again.
We ran an extraordinarily solid season this year with no DNFs.
---
Pasties at Lake Superior -- Posted by andy on Tuesday, October 24 2006
LSPR was my first race co-driving two years ago and after finishing that rock strewn mudfest I was hooked on rally. For me it's been a toss up in between LSPR and 100AW for my favorite rally. This year roads did not disappoint either.
Our first LSPR, co-drivers Andre Prasad and John Nordlie rode in style in the back of the Bent Mettle Service Vehicle Helen Wheels.

This year Scott Cannon acted as our crew chief and Dr. Kim Demyanovich, our sports psychiatrist, came along to provide much needed mental support for Matt. There were thirteen G2 cars and eight VWs in the fifty car field providing us with plenty of competition for the weekend.
The first stage of Herman found four or five cars out early due to offs or mechanical difficulties. We hovered around fourth and fifth place during the day. Friday included the slippery Bob Lake and punishing Echo Lake which along with the long varied Passmore would be repeated later that night.

We started the last stage of the day exactly at 12:00 midnight. I thought that that was good luck. I guess I was wrong.
Three miles into the 17 plus mile stage the car hit some mysterious foreign body in the road and the right front started going flat. We found a straight away in the pitch black woods and pulled over for the tire swap. I ran back with the triangle as Matt started fighting the trunk strap.

Four cars got by us as we changed the tire. We threw all the stuff back in the trunk and scrambled back into the car trying to do our belts up as we accelerated off.
After a couple more miles a new horrible sound began. We weren't quite sure if it was a loose skid plate dragging or another tire going flat. The spooky noises continued for a couple of miles.
The flopping rubber of the separated rear tire took out the brake line as it tore off. We had already used our spare so we had to drive on the rear rim with next to no brakes the remaining seven miles.
We finished about eight minutes over what we had the first time through Passmore. We pulled over after the finish to flag down the next VW. Thanks to Miles Bothee for lending us a wheel for the transit back and also the wheel the next day when we started running low again.

We finished with a dissapointing ninth for the night. Thankfully our crew of Scott and Kim waited for us and we fixed the brakes for the long drive back arriving at our hotel at a late 3:30am. Congrats to Paul Koll and Matt Wappler who won G2 despite the large cock and ball sack cunningly drawn by a pirate on the back of their GTI.
Day 2 started on Gratiot Lake with quite a few close calls with the all too familar trees and rocks. Delaware was next and was its typical fast self. Rough rocks on Burma spelled another front flat for us. We decided to drive it out on the remaining tarmac knowing a tire swap would add too much time. By stage end the tire was shredded and the third rim for this rally was destroyed.
Changing tires and munching savory pasties at service we prepared both car and body for the only fully paved stages of the day. Brockway provided some hellishly fun jumps and breathtaking valley views. This year, with the weather clear, everyone was able to see the tarmac and really go all out. Big air from the yumps and a large cliff close by provided lots of excitement on the mountain top.

We raced the frantic Brockway again, swapped back to gravel tires, and headed out on the stages in reverse. We broke a rear shock on Burma and the Jetta became a half-assed lowrider. The shock on the right side of the rear swingarm was still working so the tires only rubbed the wheel well on the big bumps.

The brakes went out again on the next stage of Delaware Down when Matt hit the E-brake at the delta. After the next transit, we were able to pinch off the broken line with vice grips and refill the master cylinder which gave us a little pedal back. The broken suspension and fading brakes didn't slow us as much as it should have, thanks to Matt not worrying and driving hard anyways.
We finished with a fourth for the night. Some bad luck with wheels exposed our need to get some real rally rims and quit running the oem crap. Our futzed rear suspension has broken in three of the last four races so I guess it's past time for that to get changed too.

Our next race will most likely be Sno*Drift during the last weekend of January where we hope to defend last years win. All fans of the Bent Mettle lifestyle should check back for random updates and stay tuned to late night TV for our oft-running self help informercial.
---
Ojibwe -- Posted by matt on Thursday, August 31 2006
First off,I never finished the Maine results, and no one appeared to have noticed. I think our fan base has somehow gotten smaller.
Ojibwe. Here we go. Nestled in between Maine and me having to move at the end of August, I have this bright idea to hit another rally in Minnesota. Only 880 miles of towing each way.
I was running with Karen Wagner as a co-driver. Andrew has been my regular navvie since my 2nd event, so we figured we'd try mixing things up a bit and get Karen some experience running on notes in a mid-pack ride before she goes to Targa.
With service help from Andrew, Scott Cannon, and Don Jankowski, the Jetta powered (I'm running out of creative verbs here) it's way to a 1st place in class on Friday, and a 2nd place in class on Saturday.
I was a bit tired on Saturday and Karen was a bit dehydrated, so our pace was off quite a bit.
So much for excuses.
There's been quite a bit of talk that we are gradually improving and I think the results are starting to show it.
As for the post event scooter jumping "no comment".
---
Xgames Rally Super Special -- Posted by matt on Thursday, August 10 2006
Wow. The X Games. I think this would be the pinnacle of my rally competition career.
I wasn't there, though. In fact, as some of the more rabid Bent Mettle fans are aware, I don't even own a TV (sorry Tanner).
I did, however, download a copy of the broadcast to my iPod last night.
Rally sure does look like fun, even on a 2 1/2" screen.
---
The Rain in Maine falls mostly on the Mooses
-- Posted by matt on Wednesday, July 26 2006
Maine. I'd always pictured Maine as some quaint destination tucked up in the middle of nowheresville, replete with trees, lobster, eccentric hippy types, and other wierdness.
After nearly 20 hours of driving, Maine did not disappoint.
We stopped in Rochester, NY and picked up my friend Katie. We'd duped her into coming along and acting as our crew, although I told her she'd have plenty of time to take wonderful pictures of amazing cars.
The lies were so elaborate and well spun, I'm not sure she had any idea she'd be driving the Vanbulance around the backwoods, dodging moose, and struggling to stave off the boredom that all rally crew face between the hectic service periods.
The tech and registration went well, with a couple of minor issues in tech that we needed to adjust to make the inspectors happy.
Duct tape, as usual, was the answer.
Our reservations at the campground suggested we arrive before 10pm. At our 10:02pm arrival, the main office was shuttered, and we drove around attempting to find a place to set up. It was dark, the layout was confusing, and I hadn't eaten for about 10 hours.
Things got a bit ugly until we procured gas station pork sandwiches and chose some random empty campsite for our home for the night.
En la manana, Andrew set off to take care of getting into the proper camp site, and I took off in the van to do something, possibly just drive around Bethel listening to Rush Limbaugh on the AM radio. However, my plans were thwarted by a horrible squealing sound.
Inspection revealed a bolt was coming loose on the alternator. When it wouldn't tighten up, closer inspection resulted in the determination that said bolt was actually broken.
Great day in the morning. Removing an alternator from a van is a pain in my wazoo in the best of circumstances. Sadly, this is an oversize Ambulance racing alternator, which is oversize, and required I remove an upper radiator hose just to get into work on it. An hour later, I had the offending bracket removed, and the broken chunk of bolt drilled out.
We found a new bolt at the local NAPA, and set to re-install the bits. The installation continuted to be a struggle, as I found a spacer after I reinstalled the parts that had to be inserted behind the bolt.
After some head scratching, I deduced I was missing still more parts, and some poking around found yet another spacer that had to go into the assembly.
Visualize much cursing, arms covered in soot, in a campground, hands wet with anti-freeze, an hour before we had to leave for Parc Expose, being eaten alive by Mozzies.
Eventually, a very long eventually, the parts went back together, we replaced the antifreeze that we'd drained out, and the van is running.
The van heads off to the Mexico rec area, located, naturally, in Mexico, Maine. I'm in tow, driving the rally car, definitely nervous as the time we had remaining wasn't especially substantial. We arrive in Mexico, and to my surprise, the van continues through town. This can't be good, I think, but I don't have the routebook, and the clock is rapidly closing on 12:30pm.
At 12:25pm, the van pulls over, and a very frustrated Andrew comes to me and shows me a very goofy map they'd been using, and explains he can't find the routebook instructions to get to the Parc Expose. Later we find out there are, in fact, no routebook instructions, and that the sole directions to Parc Expose consist of a handdrawn map.
Once in Parc Expose, there was some more cursing and general whining. It's good, I've found, to keep up ones blood pressure once it's been elevated early in the day.
Parade Lap/Stage 1
The parade lap around the rec area comes early, and we scramble to get in line, drive up the hill, and then wait in the long lineup of cars preparing to contest the first stage. No ral drama here, unless watching Jimmy Brandt talk on his cell phone excites a person for some reason.....exactly, I didn't think so.
Stage 2
Medium distance transit to a high speed stage. Here, we blow up the right rear suspension coilover, again, about halfway through the stage. As we pull into the control zone, we're told the front tire is wobbling.
Vermont Sports Car supplied some cookies and water at the turnaround, which I naturally availed myself of, and Andrew swapped out the offending front wheel. Apparently, it was in some kind of wavy gravy potato chip shape. Who knew.
Stage 3
Stage 2 in reverse. 9 miles with only one active rear spring. We managed to drop some time from the prior run through, and the only real issue was some buzzing noise and about laying the car over on it's side during a L3.
Service
I'd brought some parts that I'd used to fix the same shock issue in Missouri. While it was only a 25 minute service, we got the shock issue resolved and did our normal checkover. Preperation and organization are really the keys to services. And having a hammer rack.
Stage 4
Rolling up to the stage start, we realize we didn't put the lights on the car. I figure we are in good shape, although dusk is coming, and everyone else at the tail end of the field has their lights on. No problems. Stage went fairly well, an we caught some ginormous air off one of the booters on stage.
Day 1 Results
The Datsun 510 of Dan Cook crushed us mightily in G2. The Fureymobile would likely have beat us, however they had problems with stage 2, leaving us to take 2nd place in class, and 9th out of 20 overall in the regional event. Considering we ran most of the stage miles with a single rear spring supporting the car, I guess we'll take it.
Day 2
I'll have to finish this up later. Fingers tired. Thirsty for beer.
---
Maine Prep- nothing like waiting till the last minute
-- Posted by matt on Thursday, July 6 2006
The Jetta has been on the stages for just under 2 years now. A person would think it's "done", but of course, they'd be wrong.
I had a heap of fixit items after 100AW, but after the weather got good enough to fix it, I went out and promptly busted my knee. That was stupid.
Last week, I escaped from my splint and got busy try to get things squared away for a run in Maine.
1. Bad wheel bearing. It's been getting louder and louder and on one transit, it suddenly occured to me that it wasn't normal. Changed with copious amounts of bludgening with a hammer, a bottle jack, and a dallop of finesse.
2. Bad lower ball joint. Found this at SnoDrift. Forgot to fix it before 100AW. Taken care of now.
3. Bent front passenger side strut. Noticed this will working on the other stuff. Must have happened at 100AW last year. Oh well.
4. Replaced right rear shock. Bent this at 100AW this year.
5. Need a new wiper arm. I've had the wrong one on for a year, which has been rubbing and make it work generally crappy.
6. Found the front springs would rattle at full droop. Not sure what happened here- maybe they've loosened? Might explain the goofy handling sometimes, though. The transition between 0 spring rate and 275 lbs/in has to be rough.
You'd think I'd figure this out.....but I'm slow....
---
STPR - Rain on the plains -- Posted by matt on Wednesday, June 7 2006
The mighty Vambulance roared into Wellsboro late Thursday night to provide service for the P Focus of Mike Gagnon and Karen Wagner.
This was their first effort together and only the second attempt for either at a rally. Typically this is a recipe for hilarity, but they wisely enlisted the help of more seasoned rally dogs to aid their efforts.
Thursday night we arrived late and needed to catch some grub. We landed at a roadhouse down the highway from the hotel and chowed on mighty fine Cheesesteaks washed down with a few cold PBRs.
After being educated by the lovely young bartendress on the various rattlesnakes of PA and debating if proposing would seem too forward, we headed back to the Hotel for slumber.
Friday we ran around town a bit, got registered, ate at the diner, and late into the evening, resolved a problem with a wonky spark plug wire that has plauged the Focus for months.
Mike and I celebrated the fix by catching a quick bite to eat (and another PBR for me) down the road. Again, I found myself debating moving to Wellsboro.
In bed by 11 or so, Saturday morning came early. Not much excitement, save for the typical dash to wash the cars before Parc Expose.
After arriving at the airport service, I noticed the van was leaking a lot of fuel. I pulled the dog house and found that one of the injector return o-rings was cut and fuel was spraying onto the manifold while it was running.
I finally found an o-ring from the FBO and fixed the fuel system. Big excitement.
Later, when Mike and Karen meandered in from the rally, it appeared young Mike attempted to take a soil sample with his front end about halfway through the 2nd stage, with the co-driver's side control arm bearing the brunt of the experiment.
Fortunately, we had spares, and we were able to swap the arm with no real issues, sending the team to the Green for YAPE. (yet another parc expose).
Following the PE, I made the trek to the Germania service, a smallish town, possibly in the middle of nowhere, in a grassy field that apparently has some kind of purpose that I was never able to surmise.
I passed some significant time talking to the TV2GO crew about how superior Tim Horton's donuts are to any other domestic offerings in the states, some kind of Canadian knock-off M&M's called Smarties, and heaven's only knows what else.
Darkness fell and no sign of the team nor car. With the peepers in full song, I grew worried they were victims of Yeti, or worse yet, a Chupacabra. The Wellsboro area, aside from the rattlesnakes, tourists, cute young bar tenders, also has a major population of Chupacabras (apparently).
Eventually, they did re-appear, we filled up with fuel, they went back to the stages, and I made tracks for the airport, where freshly fried Ham awaited me.
After eating, I waited some more, and then we went home.
Hardly any chaos. Not much mayhem, and a dearth of destruction.....
---
Extreme injuries end STPR plans -- Posted by andy on Thursday, May 11 2006
I would like to regretfully announce that our planned entry for STPR has been officially cancelled. After reports of extreme pain the team doctor Wally Foxtrot examined Matt and reports that his kneecap is broken. We can only speculate which extreme event caused the fracture. It could have been one of his nasty spills snowboarding in the Himalayas or maybe it happened when he was wrestling Yeti in Siberia. Wally advises Matt that he will need to keep his leg straight for the next four weeks until it heals ruling out any chance of him practicing those fancy driving skills he thinks he someday might plan on trying to get.




YOOWCH! This is an actual photograph of Matt's patella.
Maine Forest Rally on July 21-22 will be our next race. Good luck to everyone at STPR!
---
Racing in the foothills of the Ozarks -- Posted by andy on Thursday, March 2 2006
This is the closest event to the center of Iowa, where I live, so my younger brother Marc and I had only a 6 hour drive to Salem, MO. Meanwhile older brother Matt piloted the vambulance solo for a 12 hour drive from his homebase of Hamburg, MI. Both vehicles arrived a little after noon Thursday, so that we were able to get through registration and tech in time to take a few runs on the practice stage.The car was fast and Matt scared himself with his skillfully snarky driving, sliding fiercely through the first couple turns.
We headed back to the Ranch to settle in and wait for Scott to arrive. We quaffed some brews with Robin Jones and his crew and headed out to eat some cream filled mudpuppies after Scott arrived. We filled our gullets with buffet fixings while the Subaru Factory Team dined on filet mignon on the tables adjacent.
Back at the Ranch the next morning, the oil and a driveshaft were changed and the car was aligned by our skillful crew plus Matt. At noon we headed up north to Steelville for Parc Expose and the start of Day One. We had 12 cars in Group 2 so we knew that it would be a battle and anyone's race. My mind was made up it would be defending G2 winner Justin Pritchard in his sharp blue Escort, that was schropping the practice stage the day before.
At the start we were staged up in between a WRX and an Evo so we knew we had to keep the pedal down to stay in front of traffic. Stage One was pretty fast and Marc got video of Matt nailing the first acute turn. The second acute we spun before the turn and Matt had trouble restarting the engine. By the time it fired the Evo was close enough that Matt decided to pull over and yield, losing close to a 30 seconds total.
The rest of the day went without incident. It was much shorter than last years long fast day Saturday. There was some rough paved stages with Mustang and Sentra eating tires on them. We dodged all the tires and headed back out for more gravel stages. We ran consistently on stage and finished a respectable fourth.
Saturday was much more technical and fun. We had another spin and a hard hitting dip that produced odd rear end noises. We drove to the next stage, hopped out and discovered that the spring perch on the right rear shock had slid down so that the rear tire was rubbing the wheel well on the bigger bumps.
Taking the shock out on the roadside was a pain in the ass. Luckily the next stage was held up for an accident so we were able to keep our place in line. We borrowed some duct tape and wrapped it thick below that perch. We had 13 stage miles to do on that shock yet. As we started putting the shock back in we heard that the stage was being transited. Now there were only 3 stage miles before service. The shock held up and we were able to better rig it with some conduit links at the extra long service.
After service Matt went after it like a rabid striped ass ape. The Mail Route was the best stage of the rally followed closely by the Hill o' Doom. These tight twisty stages were some big fun and I would have loved to have done them twice as planned. Matt should have some of the videos posted after awhile here.
Night stages were very dusty and frustrating. We were behind the Stevens and asked them to let us start before them since they did not have functioning running lights. Inadvertantly we ended up with a two minute start window, which I think helped us a little to contend with that terrible dust. We still had a spin that kicked up so much dust we had to wait ten seconds to see which way we were pointing.
Cruising around a hard right on the last stage we smacked the outside hill and sent the car up a few feet proving to me that Matt hadn't given up driving yet. We ended up finishing with a third for the night. We finished with a third for the Regional Cup Championship as well. We are still waiting for our '05 Central Division G2 Regional Rally Champions trophies but did win some handy pocket-sized trophies for our third place in the 100AW regional.
We have a long time until our next race.
ESS-TEE-PEE-ARGH June 3 in Wellsboro, PA
---
Sno*Drift Recap -- Posted by matt on Monday, February 13 2006
Prep for SnoDrift was fairly minimal. Using the new service rig for the first time was the big stressor of the event. The molester van is probably on it's way to China already as scrap steel….
Brother Marc, the dangerous but elusive 3rd brother was up for his first rally event to service with us.
We arrived in Atlanta about 4pm and unloaded the car and trailer in the parking lot across from the High School. Marc and Andrew took the car to tech while I helped Mike G. get his driving lights installed on his Focus. 2-3 hours later, his Focus was through tech and we were on the way out to the lodge for some sleep.
Friday morning, we headed out for the practice stage. We took a couple of passes at the practice stage- snow cover was fairly minimal, so I took it easy to prevent mud banks from eating the car. There were definitely some slick spots.
On the way to Lewiston, what was apparently a bad Tulip in the route book led us down into the backwoods until it became apparent we were going the wrong way.
I don't recall much of the first night's competition. The strategy was to take it easy and just try to finish. Last year, we'd DNF'd both days, so shaking that monkey off our back was important. Stage times look pretty conservative.
Paul Koll was off early on the 1st stage. We slowed down a bit to see if we had any chance of yanking them out. Later on the Ranch stage, we tugged Sans out of a drift with a couple of firm yanks.
The last time through Greasy creek, I blew through a corner too fast and the front end of the car dropped over the bank to a creek. Amazingly, there were some spectators near there with a truck that tugged us back onto stage with a fairly minimal time loss. Completely amazing Force Majeur!
Slick (Joe Sladovich) was looking really good and would have placed ahead of us in class, but he had starter problems. I think Moen's team would have placed ahead of us, but they had some problems with timing, leading to some penalties, leaving us to finish 1st in Group 2.
Day 2 we went out a bit harder. Stage times looked a bit better compared to other cars and it seems like there was more grip or at least more predictible.
Most of the spectator points, especially on the long stage, were very very slick and I had some problems until I grannied the thing through most of the acute points. We got stuck 2 or 3 times the first time through and lost a bunch of time.
The second time through, I drove a lot cleaner in those points and dropped a minute or two off the previous time.
Avery Lake/Gene Henderson Memorial stage was a bit intimidating where it follows the lake. I slowed down a little bit as I had bad visions of flying out onto the lake and smashing through some ice houses. I wasn't aware there was a cash prize of $100 for the fastest 2WD car on that stage. I thought we'd done terribly on that stage, but as it turns out, we were within 5 or 7 seconds of the fastest 2WD car on that stage. Stands to reason we were pushing as hard as anyone else in a 2WD car that stage.
On to Hungry 5 with it's fantastic spectator point- took things pretty slow at first and picked up speed as the tempo of the stage became a bit more even. We hoofed into the acute right down at a fairly decent clip and found way more grip than I thought would be there….coming out of the corner, I missed the shift and went into Neutral and had a helluva time finding a gear. About 1 mile left to finish, I put the car up onto a snow bank, killed it, and had to re-start and drive back down onto the road. Ooops. 9 seconds behind Paul Koll…he's consistently fast and good competition for us.
The second time through, I took it a bit easier and smoother through the corner. We'd backed off a tiny bit since it was apparent we'd finish without major car damage.
The 2nd day found us 3rd in class.
The SnoDrift monkey (or is a wooden Moose?) is off our back, which feels pretty good, and is a decent finishing streak. Since last season, we've done STPR, Ojibwe, and LSPR without any damage (aside from a broken halfshaft) and placing in class in each event. Including the last day of 100AW, that's 9 consecutive regional event finishes.
Time to prepare for Missouri and the Regional Rally National Championship!
---
Actual Van pictures
-- Posted by matt on Thursday, January 12 2006
I was unable to locate a mid-80s GMC.
I did fine this 7.3L Diesel monster.
1000Watt built in power inverter, onboard batter charger, siren, 12V aircompressor (need to fix a few things there) , rear heat and AC, copious amounts of light inside and out.
Ooooooh it's sweet.
---
Team Bent Mettle prepares for Sno*Drift -- Posted by andy on Monday, December 19 2005


This past weekend Matt went to Pennsylvania and picked up our new service van. It is a sweet 1991 Ford E350 ambulance identical to the one pictured above. Race fans look for it at Sno*Drift as team Bent Mettle journeys to northern Michigan in the end of January 06.

Last year's Sno*Drift was a heart breaker with two broken off right front wheels equaling two DNFs. Rising to the challenge, our engineering team has designed a jumbo skid plate that weighs 200 more pounds and extends an additional two feet beyond either front tire of the Jetta. We should be able to have the prototype fabbed up by New Years and have it installed on the car for some test stump ramming a couple weeks before the event. We'll keep you all posted!
---
More Race Results -- Posted by andy on Monday, October 31 2005
We have been to two races since the last post> Ojibwe Forest and the Lake Superior Pro Rally. Ojibwe was pretty fast. Lots of lakes and trees. The only major problem that we had involved running over a very large rock that dented the bash guard and flatted our drivers rear tire. Luckily we had only about a mile and a half left on stage so we drove on it and lost a minimal amount of time changing the tire on transit. We finished strongly scoring two Group 2 second places. Additionally we finished second on Friday in the now epic Group F class winning a Himes original trophy and our first money prize, so we are now professionals.

Lake Superior's longest stages were unfortunately cut short or eliminated by the same Park Service BS that cancelled Winter Maine Forest (which is now on again but we still aren't going to drive that far). Although it wasn't as sloppy as last year's mud pudding drive we were still at times "porpoising on the loam" as Matt poetically stated. 14 cars entered Group 2 making it our most contested event this year. Many cars slid off the road, many cars rolled and one even caught on fire. Luckily we were spared by the rally gods and finished without incident with two third places. Saturday's racing was quite close finishing 6 seconds behind second and 36 seconds behind first. We were rewarded with the finest event trophies to date being crafted out of a solid copper-like material.

Scott Cannon crewed for us both races making him the first repeat offender crew chief. Scott is involved in Rally X and you can check out some of his stuff at rallyfanatic dot com. The van's transmission finally lost overdrive on the drive home and the engine knocking has increased to the point where a new crew vehicle is a necessity. Do you have an old van or pickup rusting away in your back yard that can tow a VW a couple thousand miles that you would like to donate or lend to Team Bent Mettle? Do your part as an American patriot and an all around good guy and pass it on to someone who'll use your car for good, not evil.

That being said Sno*Drift will be our next Rally America event. The CARS event, Rally of the Tall Pines up in Bancroft, ON is a possibility for next month but with our sad tow vehicle it is a big question mark right now.
---
Fresh Ground Reverse -- Posted by matt on Thursday, August 18 2005
I've been fighting a problem with my reverse gear grinding for a while. It's endemic to VWs and I assumed I had a chipped tooth on the reverse idler.
During the much storied Gripper Diff install adventure, I replaced the idler and expected the grind to be a thing of my past.
Not So. Spectators at STPR were treated to a screaching din of metal on metal after I blew a corner and had to reverse back out of the Wye.
Recently, the engagement became even worse, somehow, and I re-doubled my efforts to find the source of the problem.
With the help of a friend, I asked her to engage the car in reverse. Luckily for me, she owns a Volkswagen also and I didn't have to explain "push down and forward" at all. Refreshing.
Even with my less than perfect vision, I was able to see that the lever on the transmission wasn't being pushed far enough to fully engage the reverse gear.
I could adjust the position of the clamp on the shift rod, but I chose to install a short shift lever instead, which effectively creates longer travel at the tranny for a given shift lever throw.
No more noise from reverse. A smile on my face and some increased confidence that the Jetta is fairly well sorted out.....
---
Non racing July Mega Update -- Posted by matt on Thursday, July 28 2005
July has been hot and busy.
I moved. That was fun. The new place has a 2 car garage and supposedly it was going to have electricity. It doesn't, so not much has happened to the car.
I did a Mountain bike race up in the northern part of the state. I apparently am slow and out of shape. My Ninja skills and rally driving prowess were usless against the hills and heat. Last in class. Ooops.
Instead of working on the car in the dark, I've been trying to get out and go mountain biking a few times a week with some of the locals. It's a nice change from working on the rally car constantly, but soon the car will need a little lovin'....
Tom at DR Engineering, makers of the ultra-fine Gripper limited slip, sent me some stickers and new clutch discs. Look for the Bent Mettle Racing Jetta to be sporting some fine new Graphics for Ojibwe.
Is there more? I'm looking for some local mechanic type help with the car. If you or someone you know is in the Ann Arbor/Hamburg area and wants to drink beer, drop me a note matt (AT) jive.net
---
Moving on
-- Posted by matt on Sunday, July 3 2005
I am moving this weekend, again.
Josh H. from work helped me run a load of tires and and engine up to the new place, then we moved stuff out of the garage stalls.
Coons had been living in the rafters, and it smells pretty funky. I also need the landlord to get some electricity out to it. I'm crossing my fingers it shapes up a bit. Right now, it's pretty rough.
I was looking at the gallery today, the front page with the album highlight photos and it dawned on me that Andy and I are out there really living it up.
All the pictures are of great scenic places around the US, friendly faces watching us from their houses, from the woods, from their cars.
Life is pretty good right now. Work is going fairly smoothly. I bought myself a new Saabaru. The rally car doesn't need much work for Ojibwe. And I have cold beers in the fridge.
Life is good :)
---
Thanks to Robert Plafta - Plaftaphoto.com -- Posted by matt on Saturday, June 11 2005
Meatbag seems to have forgotten that we changed the tires before we ate cheeseburgers.
I hate to puff his head up, but I think he's going to eventually be a good co-driver once he comes to grips with exactly how much his delivery affects the pace I drive.
i have a feeling that it will be a long time before I brake a CV joint again and have it stay together where we can drive out without really losing any time to diagnose the problem. I'll definitely be giving Tom at DR Engineering in the UK a ring and praising the Gripper LSD.
We're also hoping some of the press releases Andrew put out make it to ink. We could use a little sponsorship, and we need a little media to get it.
Looking forward to Ojibwe and maybe Shooting Star in the interim :)
---
STPR RESULTS!!!!!!! -- Posted by andy on Monday, June 6 2005
STPR came off as a success for Team Bent Mettle. The first stage we gave the fans what they wanted as the Jetta Deluxe showboated across the river in a blinding torrent of water on the famed Subaru Splash.

Photo by Pete Kuncis- On A Limb Racing
After the crossing we noticed a rough shake but didn't identify the terminal flat spot on the wheel until after the race. Nevertherless we drove hard like striped ass apes the next three stages and finished in second to the Bombaras by 41 seconds.

We ate some cheeseburgers and got ready for round two on the Wellsboro square as the local high school kids got prom pictures by the inspirational central fountain that looked to me like a couple of mermaids doing it.

We put on the lights, changed all four tires and headed out. The first stage went pretty good but about 7 1/2 miles into the next stage, the left driveshaft snapped on one of the many acute right hairpins up the side of the mountain. The Gripper limited slip diff that Spartacus had just installed 3 weeks ago stayed hooked up for the remaining 24 miles of stages and transits in one wheel drive. We went up and down the mountain twice before service and with the help of crew chief Blade were easily able to change out the driveshaft while granting the paparazzi an impromptu interview at the same time.

We went pretty fast on stage 8 spending more time driving at speed in the ditch then I prefer. Stage 9 had to be cancelled for drunk rednecks. Matt finished stage 10 in a fit of despair for the future of all mankind. Often threatening to drive the car off the side of the very menacing cliffs on my side of the tight road I felt lucky to come back with my life.

Again we finished second to the Bombaras. It was well after midnight and we were eating flapjacks. We were very ecstatic to finish both races and get our first podium finish at a national event.
Check out some of our in-car on the vids gallery!
---
First drive.... -- Posted by matt on Saturday, May 28 2005
I haven't driven the ol' girl in quite a while.
It's funny going from the Golf to the Jetta- the Schrick cam in the Jetta means no bottom end torque, so the car actually feels slower, and probably is slower, off the line.
The brakes still feel pretty terrible and it needs the toe set, but at least the transmission appears to work.
The toe will probably get set tomorrow. Visual kit. Install camera. Off we go.
---
It's alive -- Posted by matt on Friday, May 27 2005
Well, sort of. I managed to get the engine running last night. I need to bleed the brakes, top off fluids and take of the alignment.
Other than that, the "hard" stuff is done. Or so I hope.
---
UPS Blues -- Posted by matt on Sunday, May 22 2005
After re-ordering my bearing shims from "another vendor", I was excited to see the package arrive last Monday.
Of course, when I opened the box, it contained someone elses parts, which were nearly completely worthless.
No wonder I keep beer in the fridge at home.
I did, after a few phone calls, manage to get the right parts Friday. Saturday morning, I installed the shims and slapped the case halves back together.
Naturally, none of the shafts would turn, so after several reasseblies and disassemblies, I found that I had one of the synchro hubs upside down, which was not letting first gear turn correctly.
As of Sunday afternoon, the engine is all bolted in, the radiator and core support are back in, and I mostly need to reconnect the exhaust, plumbing, and wiring.
I also need to re-plumb some brake lines in the rear and bleed the whole system. No problem.
More of a problem may be finding out where UPS sent my intercom setup that I had loaned to someone for Oregon Trails. UPS still has no tracking data on the label I used, which, of course, causes me some concern.
I'm saving some tin cans and string "just in case" UPS doesn't come through. Naturally, I didn't declare any excess insurance, so I'm SOL if it's gone. *sigh*
So to recap, lots of difficulties. Slow progress. Thank the gods for beer.
That's rally.
---
2006 Co-driver signed -- Posted by matt on Sunday, May 8 2005
After an exhaustive talent hunt, we are pleased to announce the latest addition to the team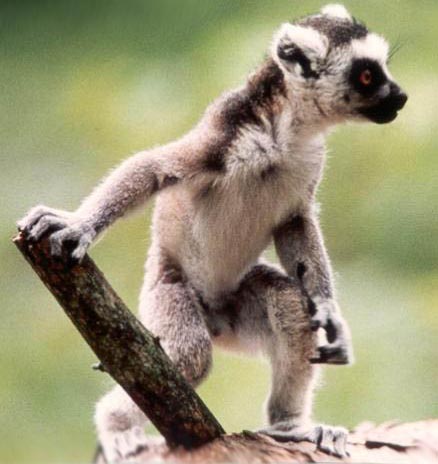 ---
April has come and gone..... -- Posted by matt on Tuesday, May 3 2005
We spent most of April waiting on transmission parts. I'm still waiting.
I'm kicking around the idea of not doing STPR and going to Maine instead.
The engine is out of the car and although I have a month before the event, with the tranny still apart, it's going to end up being a scramble.
It might be better to just wait.
---
March non-update -- Posted by matt on Thursday, March 24 2005
The team has a few weeks off here to prepare for STPR in early June.
The biggest item will be dropping the tranny out and installing the Gripper limited slip differential.
The front bumper also will get some positive attention after I rammed it into various items at Sno*Drift and 100 Acre Wood.
I'm waiting for things to warm up a bit before I tear into the car, but I'm gradually realizing that winter in Michigan doesn't let go of it's grip so easily....
---
Media Gallery -- Posted by matt on Sunday, March 13 2005
I've finally pulled our photos from the Auk Cycles galleries and linked the Bent Mettle gallery under the "Media" link on the masthead.
Eventually, I'm going to re-categorize the news archives, and improve the Team Info section.
---
Corrections -- Posted by matt on Tuesday, March 8 2005
Photo by Dmitry Zaltsman, http://missouriphoto.net
Some of you might read the post below and actually take it as FACT.
The truth is, I don't even know how to pronouce @#$#@, much less yell it.
And, last I checked, they were both MY tie rods. And if it was Andy's tie rod, it'd be awfully nice if he would get better ones, wouldn't it?
I don't recall any cattle gates the first day, but, being a driver, I have the memory of a moth. What? Right 5? What? which Direction? Right? Ok, and that's a 5?
He also failed to mention I had to align the car Saturday morning, also. He was ASLEEP when I was washing the car before I fixed it, and then he was ASLEEP when I loaded it Sunday morning.
See a pattern? If you are reading this Alin, something about sitting in that chair makes all you guys narcoleptic. I might just keep ripping off the wheels on your side just to keep you awake ;)
---
100 Acre Wood -- Posted by andy on Tuesday, March 8 2005
We have the results from our last race on the gravel and logging roads in the scenic foothills of the Ozarks.
Race prep consisted of a parking lot alignment and a master cylinder swap. Additionally I had to fabricate a number for my door which had rubbed off at Sno-Drift in the practice stage.
On Friday, the roads were very fun, very twisty and hilly with some rough spots as well. The car was going good all day until the VW destroying sixth stage. We were flying down a long straightaway through the forest, navigating a bunch of successive jumps. Matt was getting some good air out of the car, especially over a tight cattle gate. I was doing some really good co-driving too, you know, whatever the hell that means.
We thought that we were going pretty good until Matt spies Mad Mike's Beetle in the mirror. I looked ahead in the notes seeing that we are on a long straightaway, so Matt pulls over a little to let Mad Mike go screaming by. (download video from Mike's site) We followed Mike pretty close until the ! ][ which means caution low water bridge. The bridge was in a rough dip and Mike did "some of his best driving ever" to keep himself on the road. Matt saw him wheelbarrow with the rear wheels over two feet in the air and decided that he should slow for the crossing.
Two turns later and we saw triangles on the outside of a right. Matt recognized it as different fellow VW and cut inside on the corner. Unluckily we found a basketball sized rock to run over and snapped my tie rod. Losing our steering, the car went straight and ker-plowed up on the outside of the corner. We were OK, got out of the car, and Matt said #$!@ quite a few times. With the help of Karl and Ted we tried to push the car out and we tried to pull the car out using their car as ballast with the come along.
We got out but it didn't matter. Sweep came and told us we were done, which we could see was true. We couldn't keep the car going in a straight line. We were towed a bit by some extra friendly locals and after finding Josh fixed the car on the road later.
Saturday's stages were very, very fast and sweeping. Matt was driving stealthy and snarky, sliding nice and using the whole road. I think I saw 90 mph which somehow really means 95 mph we decided. And I don't mean to brag but you know that I was co-driving really, really good and that helps tremendously I hear.
All these stages were fast and fun. Day melted to night as we waited for the local constabulary to diffuse the threat of guerilla hillbilly beer can bombings. Because of the chase we had to start that stage 1.2 miles down the road and 1 1/2 hours late.
It wasn't until the last stage that I had a late and/or missed call on an acute right because I was looking for a phantom hole in the road. The brake lines burst as Matt cranked the hand brake nearly sending us on the wrong side of the spectator tape. We got turned around and drove the last five miles with no brakes only getting passed by two other cars.
25 miles more into town and we had finished. At the banquet we dined like kings on cheeseburgers and chicken fritters and washed it down with hearty quantities of Fat Tire. This was our first finish in our last four days of racing which at this point is good enough for us.
---
Workshop Tip: Coolant Temperature Sensor -- Posted by matt on Saturday, February 19 2005
The Jetta uses the very common CIS fuel system. One of the inputs to the ECU is a coolant temperature sensor that screws into the coolant neck on the head.
When these go bad, the ECU will go full rich and the engine will run poorly or not at all, especially if it's warmed up already. The extra fuel floods the engine and in our case, even caught fire in the cat.
On stage, when this happens, a piece of wire into the wiring socket will put the computer back into "fully warmed up" mode and at least let the engine run, albeit probably on the lean side.
Big Fun.
I'd been dreading changing it because it's hard to get to, being up against the engine, and under some hoses.
Easy new method I figured out today:
1. Remove distributor cap and flip it up on top of the engine
2. Use 19mm Gearwrench and remove sensor, install new, and replace cap.
Removing the cap is pretty much the key, as well as the low profile handiness of the Gearwrench. They don't sponsor me, but they should.
---
2005 Schedule - by Fan request -- Posted by matt on Sunday, February 13 2005
I get a lot of e-mail from young ladies wanting to know when the Bent Mettle Racing Team will be coming through their town.
2005 Schedule
| | | |
| --- | --- | --- |
| Feb 24-26 | 100 AW/RRNC | Salem, MO |
| June 4 | STPR | Wellsboro,PA |
| July 29-30 | Maine Forest | Rumford, ME |
| Aug 26-27 | Ojibwe Forest | Bemidji, MN |
| Sept 17-18 | Colorado COG | Steamboat Springs, CO |
| Oct 21-22 | Lake Superior | Houghton, MI |
| Nov 19-20 | Rally of the Tall Pines | Bancroft, Ontario, Canada |
If you want Autographs, please bring your own pens. I don't carry writing utensils, as writing is the co-driver's job, and by the end of the rally, they are usually all under his seat, or in that little crack between the dash and windshield you can't reach your finger into.
We also usually have a limited amount of time to meet your local respective fire chiefs, Den Mothers, and/or Kings of Town.
---
lights.... -- Posted by matt on Wednesday, February 9 2005
Chocolate Santa dropped off some goodies from Dave at PTC Factory Outlet
The two new Pencils will live on the inside of the Euro beams. Eventually I'm going to be out of excuses for being slow ;)
---
Shopping -- Posted by matt on Tuesday, February 8 2005
JC and I went over to AutoSport Engineering after work today to pick up some tires.
We had a good chat with Graham about a little of everything. He's definitely an enthusiast.
Christine at Shine Racing e-mailed me to let me know my coil over sleeves were getting shipped out today. I like it when you ask a company to contact you when a product ships and they do it.
Similarly, ProStreetOnline.com called to confirm they were shipping a GTech RR unit I am going to be using at work.
Good customer service from everyone today. Tomorrow surely can't go as well? ;)
---
Fixin' the struts -- Posted by matt on Sunday, February 6 2005
Made some 1/8" steel plate doublers for the strut ears this weekend. This should at least double the resistance to tear out.
The welding is all loaded in shear, so it's good to keep the plates a little big to maximize weld area.
The bottom hole typically will see less stress, but I'm hoping this locks it all in a bit better.
Pictures->
http://www.aukcycles.com/gallery/album06?page=1
---
Ooops -- Posted by matt on Sunday, February 6 2005
We had an encounter with a buried "post-processing forestry product remnant", commonly called a stump, during the second running of the Ranch stage. Heartbreaking.
Jerry Winker has a fun picture of us before I tried killing us.
http://www.comicozzie.com/sd05/IMGP0057
---
Sno*Drift wrapup, part 1 -- Posted by matt on Thursday, February 3 2005
First off, before setting into this, go grab a beer, preferably a stout or an ale and let it start warming up a little bit so the taste is really coming on in a few minutes.
Andrew's flight into Detroit was late due to some fog or snow or possibly cows on the runway in O'Hare. No surprise flying through Chicago.
We made it in from the lovely confines of DTW about 2am, said goodnight, and I went to bed as I had to work Thursday morning.
Andrew and Josh "Pondboy" Chang stopped by my work and tested out one of the full motion driving simulators. Josh soon was trying to jump trucks over roads, with fairly poor results I might add. I put Andrew on a bit more involved off road coarse and adjusted the weather to a rainy dark night. It's always amazing to see how virtual worlds suck people in.
At 12 bells, it was time to load up the rally car and head north to Atlanta. At just at 200 miles, this is the shortest tow to an event I've ever made, and I can't say I didn't like it. We swung into Narski's to buy gas and have a gander at a huge selection of meat products and mounted wildlife.
We hit registration while it was still nearly daylight, payed for our ID kits, and got swank new Rally America license cards. Maybe next year I won't be chewing gum and have hat hair?
John Cirisan had lined us up with a pretty nice cabin out near Hillman, complete with enough indoor garage space for 5 rally cars. I doubled checked a few things on the car while it was indoors and watch Eric Burmeister align his car with the ol' strings and jackstands method. I hadn't seen this done before and it's much less daunting now that I've seen it done.
We hit the practice stage Friday morning; the first run through, I smoked a tight left turn and ended up in the snow, much to the delight of most of the photographers, except the one that helped push us out of the snow.
The next set of corners found me off the road, again. Very frustrating. Before we could set triangles, Patrick Richard came though, leaving me feeling bad about spoiling one of his practice runs. Another shutterbug helped push us off the berm, and we finished the run at a slower pace.
The second time through, I smoked that icey left hander again, but didn't go into the bank. It was clear that I wasn't judging how slick the ice was, but it was sinking in that it could be unlike anything I'd driven on.
We headed off to Parc Expose in Lewiston and watched my brand new sticker kit blow off at highway speeds. A real bummer, but at least I know the stuff will come off easy now.
Out of MTC, we took the first stage fairly easy. The roads were fairly grippy and Andrew and I started figuring out how to work the stage notes. By the 2nd stage, I was hitting the apexes a bit better and we really thought we were onto something.
A couple more stages found us running the "Ranch" stage for the 2nd time. It's a pretty tight stage that winds through the woods on what are basically Jeep trails. It was the second time we'd ran it that day, and I can't say that I was too worried.
Big mistake. I buried the front end when I missed a right hander. Andrew went up the road to set triangles and I started digging. Nothing. I must have been way up in the air on the snow.
About 6 or 7 cars went by before Joan H. and Jeff Secor stopped to offer help. Unfortunately, my tow rope wouldn't reach their position, so I sent them on their way. A couple minutes later, Carl Seidel, another VW driver, yanked me out, and we were on our way again.
More bobbing and weaving through the woods and just as I thought we were catching our breath, I came up over a hill to see someone had gone off. In a brain dead moment, I went a bit into some deeper snow and had a heckuva time getting going again, and only with Andrew helping push.
Both times, I was thinking of the limited slip differential sitting at home, and wishing I had had time to install it. Open differentials just don't work when 1 tire is up in the air.
About halfway through the stage, we came over a crest into a tight right hand turn. I over corrected to the right after going a bit wide and rode up on the berm on the inside of the corner a bit.
No biggie, guys had been going off a little bit all night. Wrong. We hit a 20 inch stump that was hidden 10" off the road, throwing the front end of the car up into the end and tossing the car sideways across the road.
By this time, Andrew's use of the triangles was nearly automatic. He went up to the corner to warn what few competitors remained behind us and we surveyed the damage.
The suspension had been ripped completely free from the control arm, destroying the driveshaft, control arm, and wheel.
DNF.
And certainly not in a good spot.
Adam Markut arrived soon and was able to pull us clear so they could continue past. After they were gone, we set about taking off the splindle and trying to lock down the remaining chunk of driveshaft in hopes we could limp it out on 3 wheels.
The Vice grips didn't have enough grip to hold the shaft in place, so we shut the car off and waited for sweep to arrive.
After a short interview by a cameraman, sweep arrived and we explained to them we wanted drug out on our skidplate. They were pretty skeptical, but soon we were on our way, bouncing and skidding along behind the sweep truck.
They took us 4 or 5 miles and left us near a paved road. I got out of the car, thanked them, and realized I had left my Vice grips on the driveshaft.
Ooops. I guess someone will have a nice set up Vicegrips come spring.
In a fortunate turn of events, John Cirisan's crew happened to notice us as they were returning to Hillman. Someone went back to get our van, and I set about removing the smashed control arm.
After what seemed like hours, I'd gotten the arm and drive shaft off. Andrew got a spare control arm out of the van and we replaced enough parts to flat tow the VW 30 or 40 miles back to the cabin behind the van.
Ok, done with the beer yet?
to be continued.......
---
Near misses.... -- Posted by matt on Wednesday, January 19 2005
My new handbrake master cylinder showed up today. My mom called to tell me it had arrived.
Pretty fast service- from ordering on Monday to delivery on Wednesday.
I would be really impressed if I hadn't asked to have it sent to me in Michigan rather than her house back in Iowa.
Ooops.
I took my frustrations out on a pint of Bass and then peeled off the old SCCA number backers. Lots of elbow grease, some PrepSol, paper towels, and a couple of old credit cards. No problem.
Hopefully a few phone calls tomorrow can get me brakes before the weekend.
---
Sounds of Silence -- Posted by matt on Tuesday, January 18 2005
My CD player stopped working on my home stereo- the little bookshelf thing I've had since I got it for Christmas in 1993. I think it's really done this time.

I've fixed it before- changed the light bulbts, replaced the belts with rubber bands and generally milked it along, but this time it's gone. Really gone. No lights, no clicking, whirring. No faint signs of life to make me hope it might spring back into action one more time, one more time to play one of my many scratched CDs, or some burnt copy of an obscure punk rock band.

It's dead. And to add insult to injury, there's a CD in it that will have to be surgically extracted.

I went digging into some other boxes of stuff I've moved up here and found some tapes I haven't listened to since it was cool to make your own spoken word tapes with your best friend after grade school. Chicago 17. Who really ever played a horn with as much soul since then? No one, of course not. It's Chicago. They are legends.

And this Big Head Todd, whatever happened to them? And why in heaven's sake does the tape have to squeak while playing what is otherwise delightful music?

The good speakers on my computer died shortly before all this transpired, a conspiracy to push me into a silent world, and it absolutely all seems too planned to take as pure chance. But like anything in life, it's just the luck of the draw, a butterfly here, a tornado there, and suddenly I'm sitting next to a pile of broken audio equipment that I can't even burn to keep the house warm.

A victim of our fake, plastic consumer society and our love for cleverly packaged and marketed cheap goods. Nothing quality here, nothing with the warm feel of wood, or that softly glazed chill of leather. Plastic and fiberboard.

In time, I'll have a new CD player and take that step back foward, but for now, this tape player works, and it ain't half bad compared to silence.
---
Words are confusing -- Posted by matt on Monday, January 17 2005
.
---
loaf'a bread, a c'tainer o' milk, and a stick'a buttuh... -- Posted by matt on Monday, January 17 2005

I finally got around to ordering a reverse light switch.

VW reverse lights are notoriously short lived, and mine had gone from not working at all to being stuch on all the time. Neither state was particularly popular at pre-event tech inspections.

A new driver's side outter tie rod is also on the way. I actually had the car aligned before moving to Ann Arbor to prevent a repeat of LSPR- fighting terrible alignment all weekend and eating up brand new tires. The mechanic found that the tie rod was pretty clapped out, but we didn't have one to replace it at the time.

And yes, clapped out is the technical term.

I generally get things like this from AutoHaus Arizona, http://autohausaz.com/. Pretty fair prices, free shipping on orders over $50. Too bad they don't sponsor some sweet VW rally cars. Or even *A* sweet rally car.

I bit the bullet and bought a Wilwood compact master cylinder for the handbrake. It was about $45, which is more than reasonable given all the monkeying around I had done with the other one trying to get it to work.

Because I'm in a bit of a rush for it, I went with Chassis Shop (http://www.chassisshop.com), a Michigan vendor, albeit one sitting a bit closer to the other Great Lake, but I should still have it by the end of the week.

Here's hoping I can go a few days this week without spewing my Mastercard even further across the Internet....
---
Getting Ready for Sno*Drift.... -- Posted by matt on Sunday, January 16 2005
I spent some of yesterday over at JC's semi-heated garage playing with his WRX. I made it home with most of the hair on my arms, all my fingers, and very little envy- I'm running a normally aspirated car and boy is it simple in comparison.

Speaking of plumbing, I started to install a new master cylinder and handbrake cylinder today, only to find out that my awesome homebrew handbrake cylinder is pretty much a paperweight.
---
EL FIN